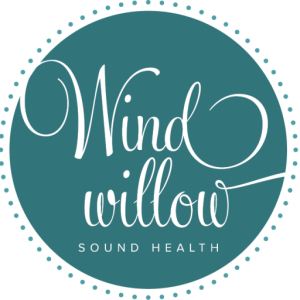 THE NATURE OF SOUND
The rhythm of sound vibrates with magical synchronicity, from tiny subatomic particles to the largest planet in the universe. The human body is a powerhouse of rhythm and sound that connects us to each other, and to our dynamic world.
When besieged with chaos from our fast-paced lives, we are often left in a state of imbalance. Stress, anxiety, disharmony, and exhaustion soon take over, making us more vulnerable to physical and emotional illness.
Change is needed…
SHIFTING TO NEUTRAL
When we are able to recognize chaos as a natural precursor to change, we surrender or shift into neutral. Only then do we realize our potential for growth and optimal health.
The goal at Wind Willow is to help clients shift to a neutral place within and achieve the sense of serenity necessary to restore the body's innate healing ability.
An experiential treatment, sound therapy is relax-therapy that integrates tuning forks and instrument placement along energy centers and pathways on the head, neck, shoulders, upper chest, abdomen, legs, and feet, similar to those used in acupuncture.
Clients enter a place of peace and calm. Soothing music and various sound instruments help the body return to a normal state of health and well-being that reactivates and balances the life force energy.
Sound instruments used at Wind Willow may include crystal bowls, crystal pyramids, gongs, harps, Koshi chimes, Native American flutes, therapeutic tuning forks, Tibetan bells, and Tibetan singing bowls.
What Wind Willow sound therapy clients say
"My body somehow knows when I'm coming for a session and it gets so excited!"
"I always look forward to my sessions with you. Afterward, I can expect a good night's sleep."
"I LOVE the tuning forks!"
"That was the most relaxing experience I've ever had!"
"I love this space. It feels safe."
"The bowls and TF's (tuning forks) always put me to sleep."
"It's over? I think I slept through the whole thing!"